What do you need for notation? Just play! Midi input, part 1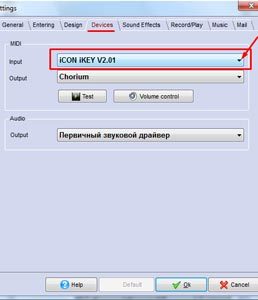 MagicScore has different ways of entering notes. One way is entering notes via MIDI keyboard.
You can use MIDI keyboard for real-time or step input to create sheet music and all that you play on it will be writtеn into your score automatically.
Before you can start recording please make sure your MIDI keyboard is connected with your computer. Then go to Service -> Settings -> Devices tab and choose your device in the list: