Quickly and easily write songs and typeset your music, all with realistic audio playback.
/i/prodthumbs/magicscoresongwriter.jpg" alt="MagicScore SongWriter" title="MagicScore SongWriter">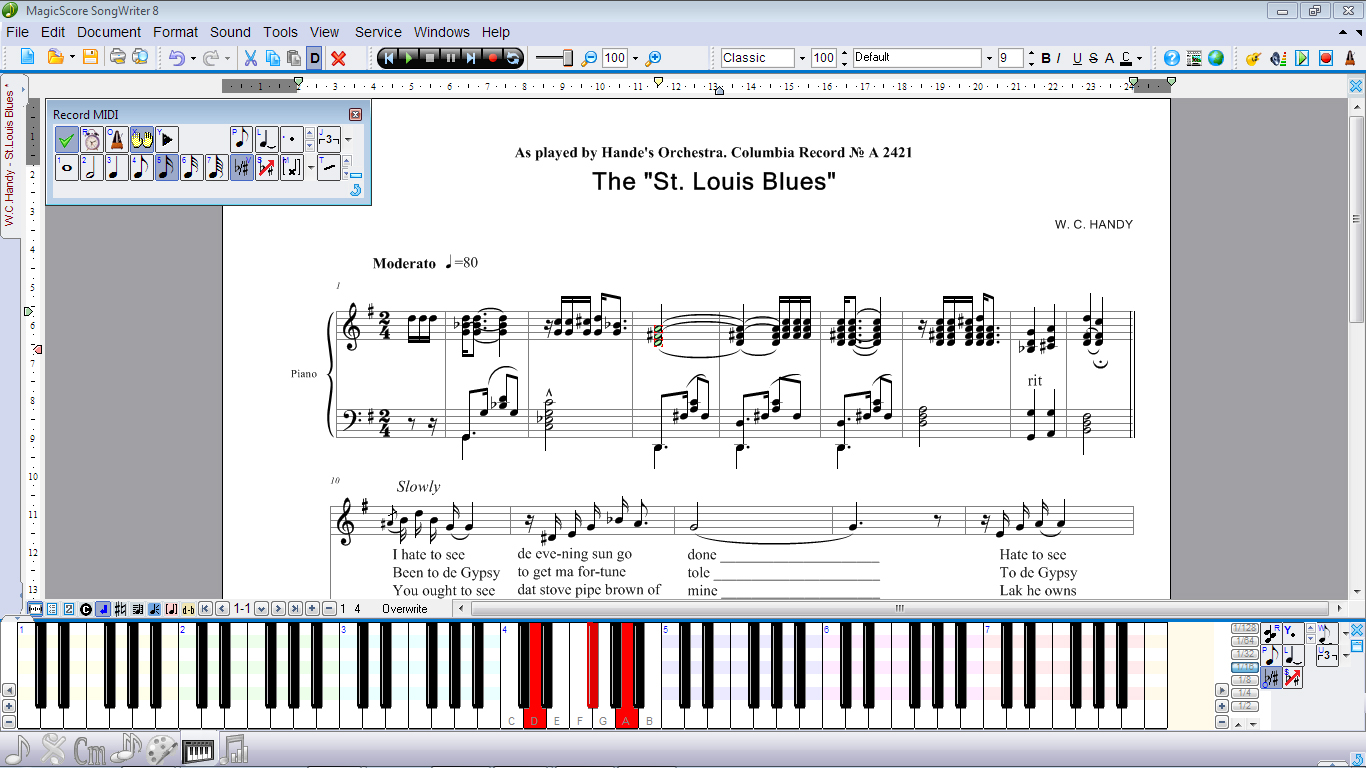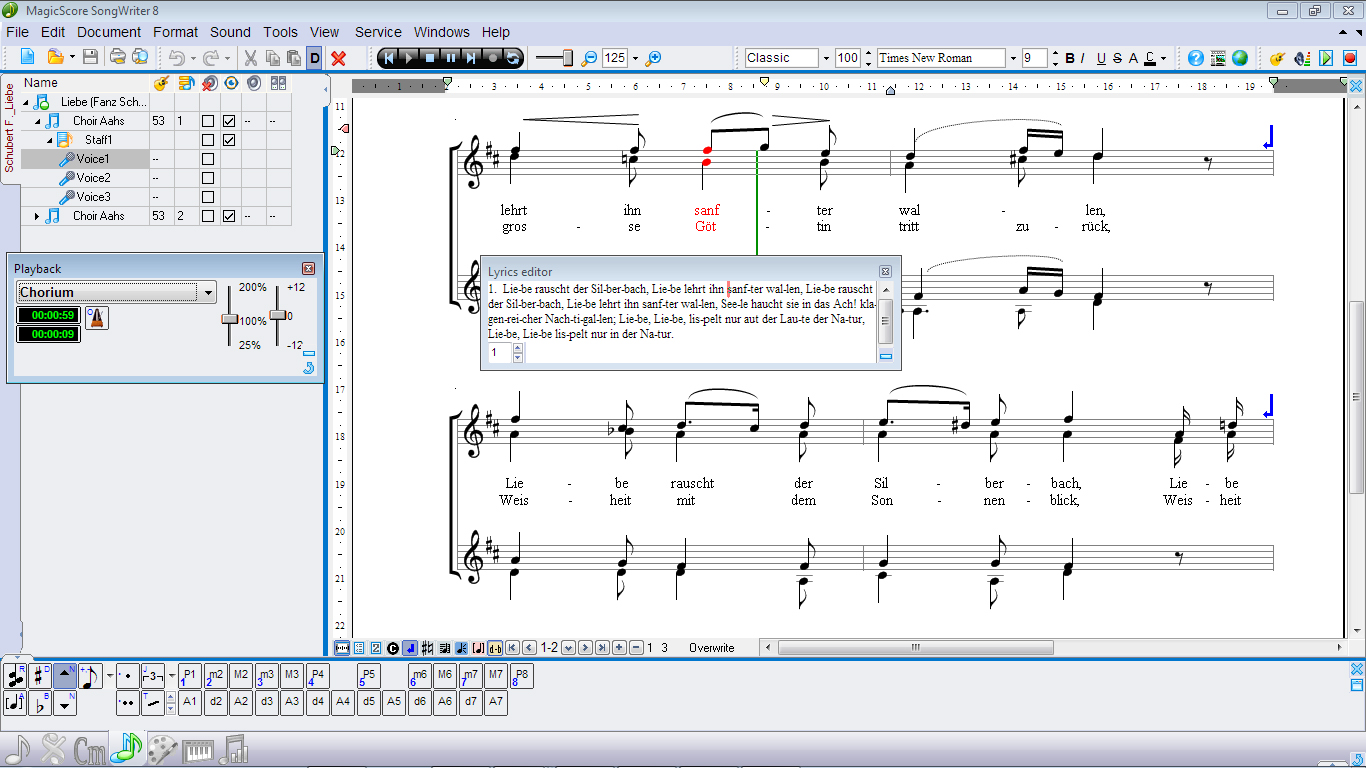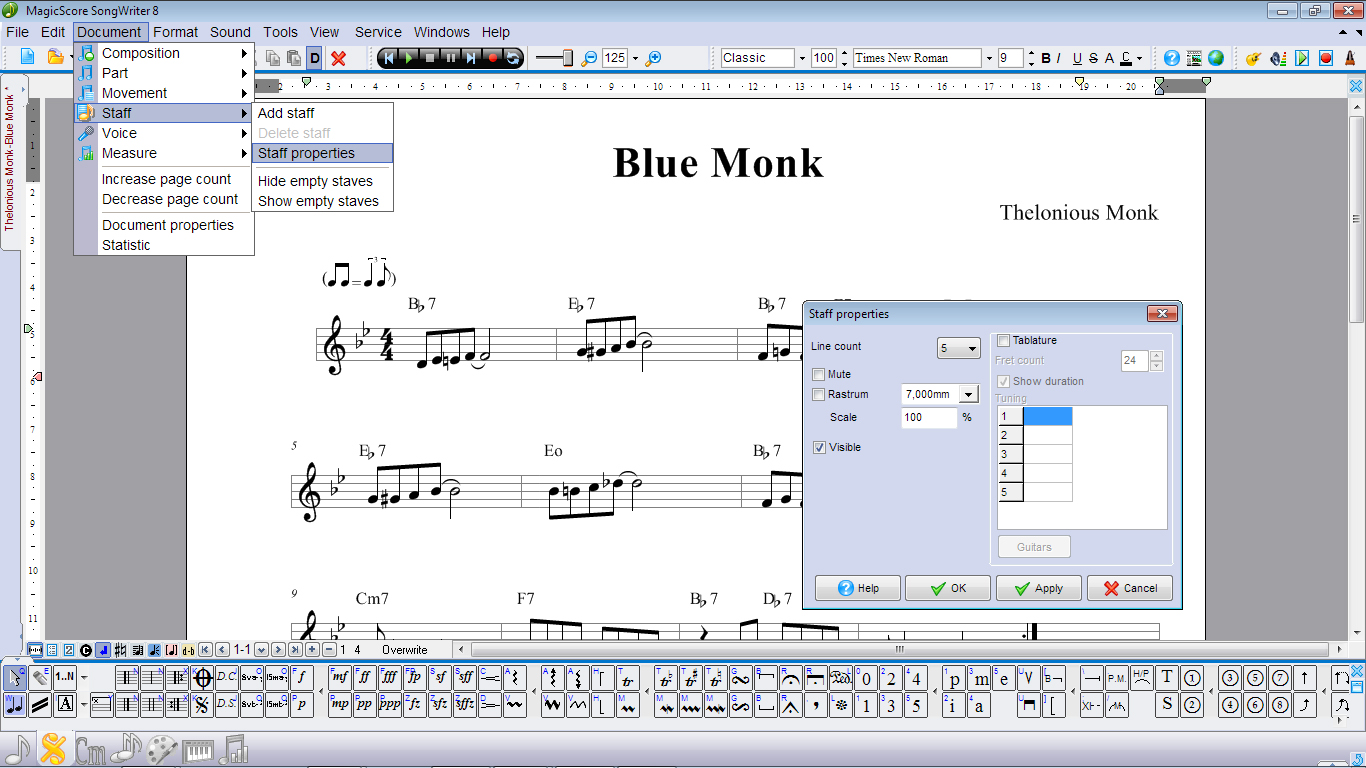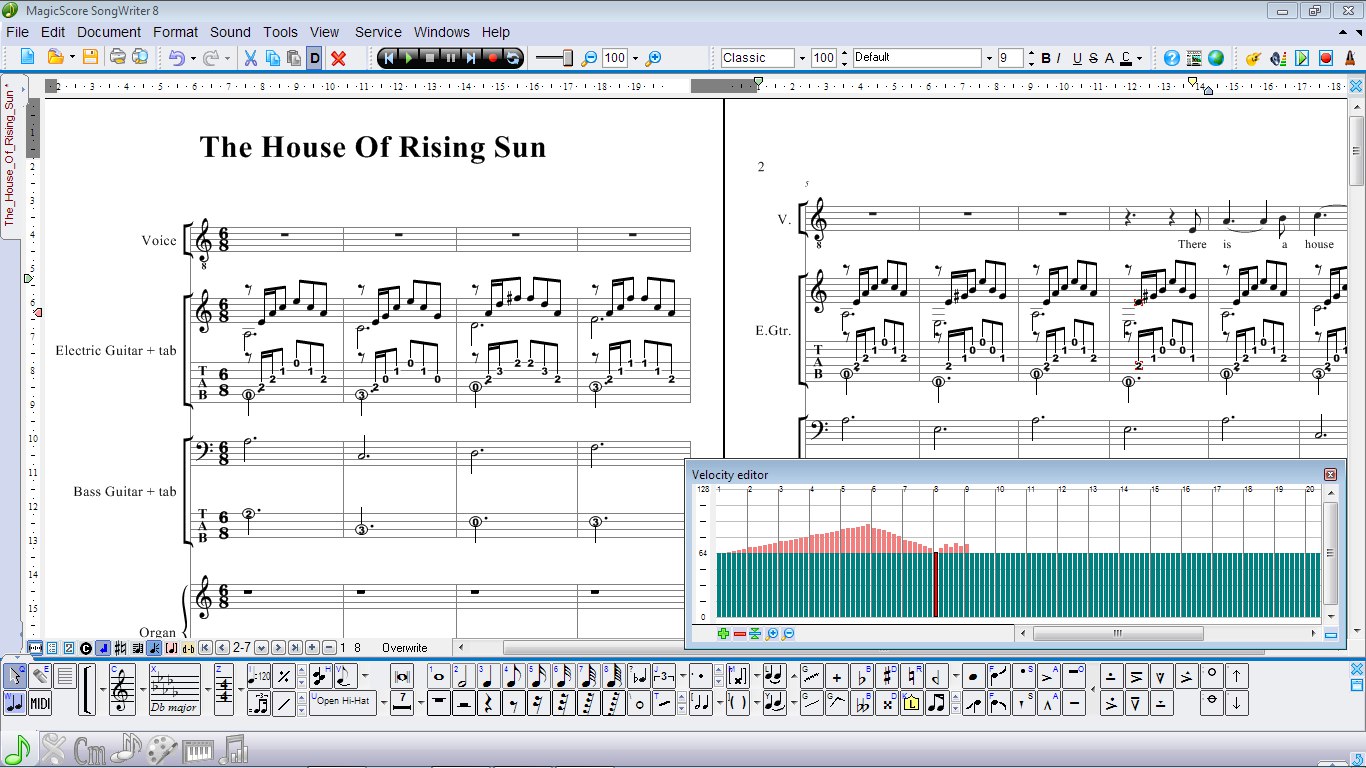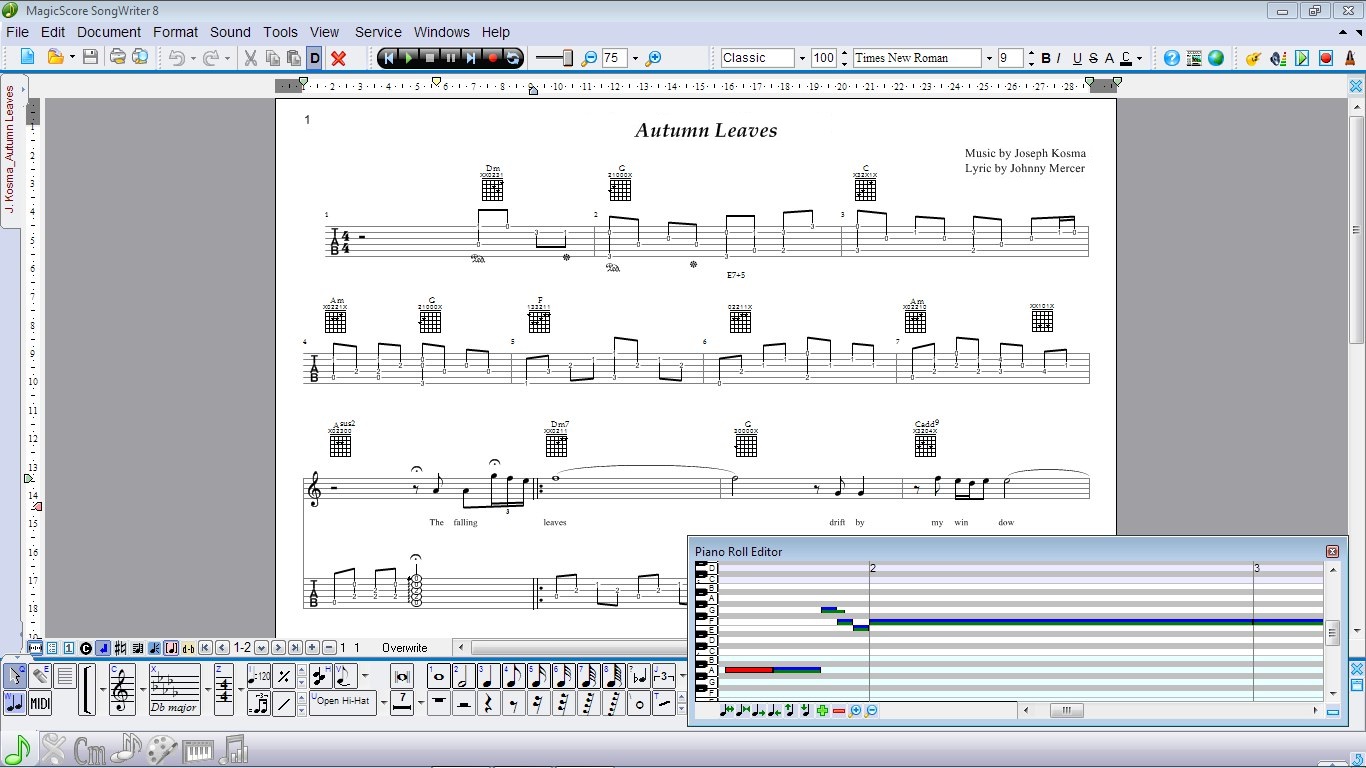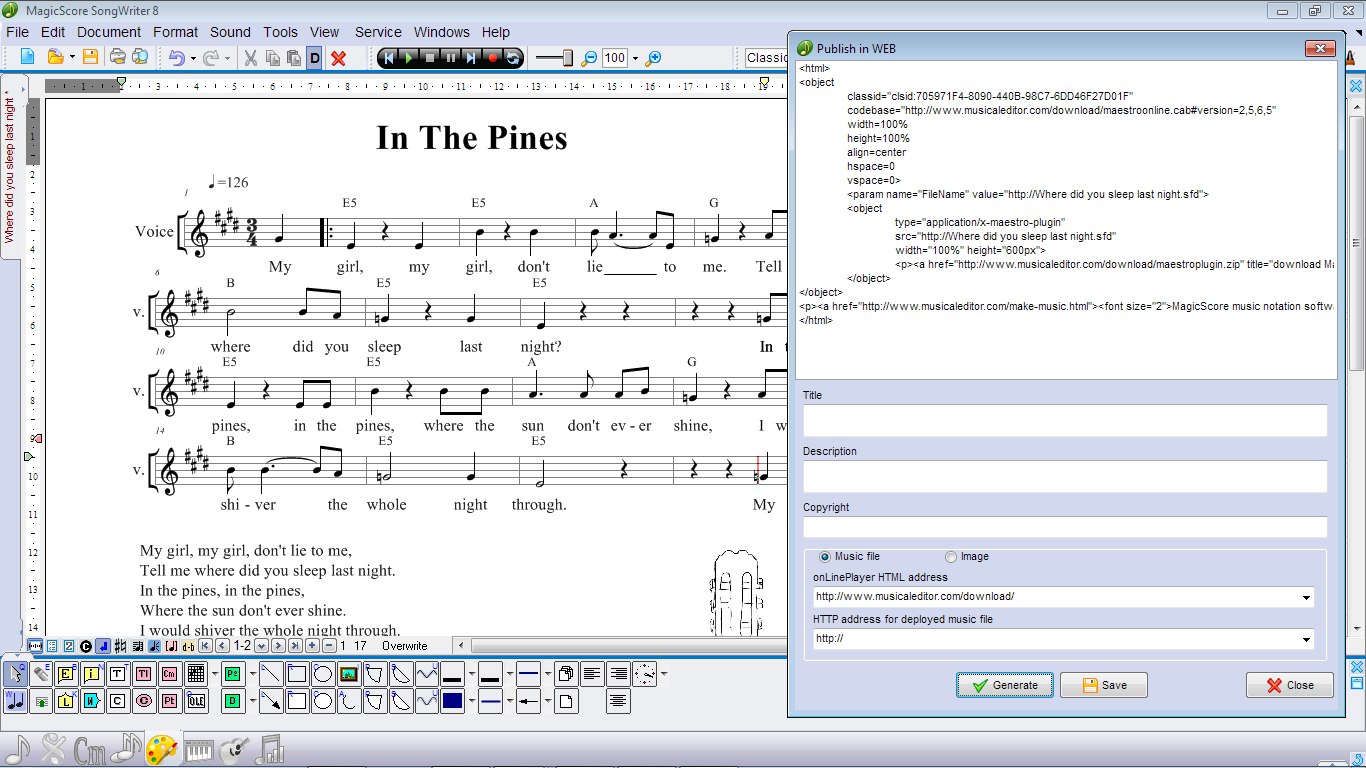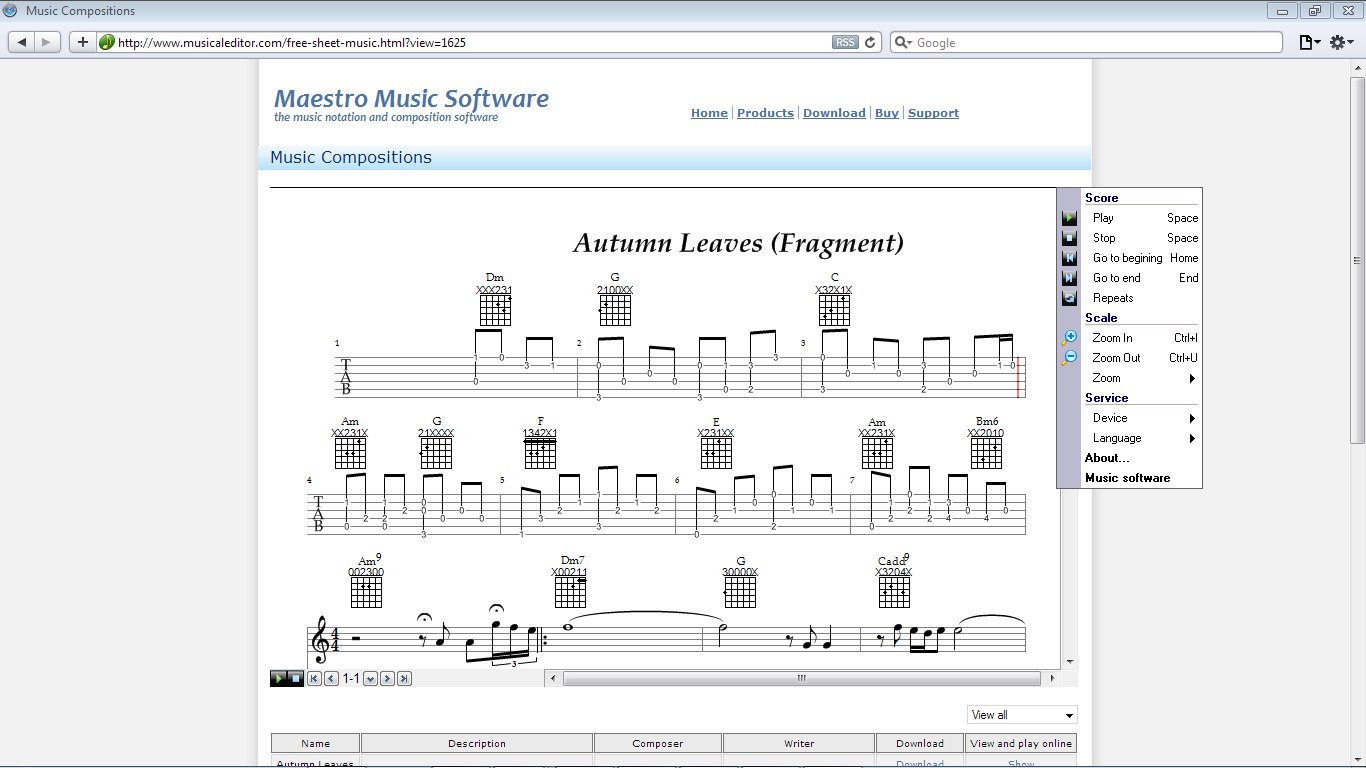 MagicScore SongWriter 8.2 is a notation program for writing songs, typesetting scores, creating rehearsal and learning materials, and teaching and studying music. MagicScore SongWriter is the most innovative program in the MagicScore product line. Our goal was to create an easy-to-use program that allows you to concentrate on music creation. To this end, in MagicScore SongWriter 8.2 we added and greatly enhanced the following functions.
The program allows you to create songs quickly and easily, as well as typeset musical scores, create learning materials for the classroom, and study music. This is accomplished through several innovative methods of note entry using the mouse, keyboard, virtual piano or guitar, and MIDI keyboard. The enhanced functionality of Active Focus allows you to quickly edit and format sheet music of almost any kind.
Realistic synchronized audio playback which is only available on MagicScore SongWriter 8.2 and in no other notation software in the world.
Pre-installed templates of many different song forms and ensembles.
Super fast start up. Get writing faster!
The right mouse button can be used as an eraser.
Easy-to-use free time button.
For SongWriter, we developed a custom version of our Quick Start Guide containing help materials and interactive lessons.
The following features were enhanced:
Panel Chords allows you to enter both simple and complicated chords and supports their notation
Active Focus function that allows you to easily edit notes without the need to highlight them
Score sheet layout
Special attention was paid to improve user interaction and the instrument set was optimized.
Try the free demo version and see the true value of all the functions and features that MagicScore SongWriter 8.2 has in store for you!