In a few days Maestro Music Software release MagicScore Guitar 8.
What's New in MagicScore Guitar 8?
Due to a significant enhancement of the work with sound, speeding up the music input, and the interface improvements, MagicScore Guitar 8 has become even more convenient and efficient for guitar players.
Sound: added more than 10 new effects.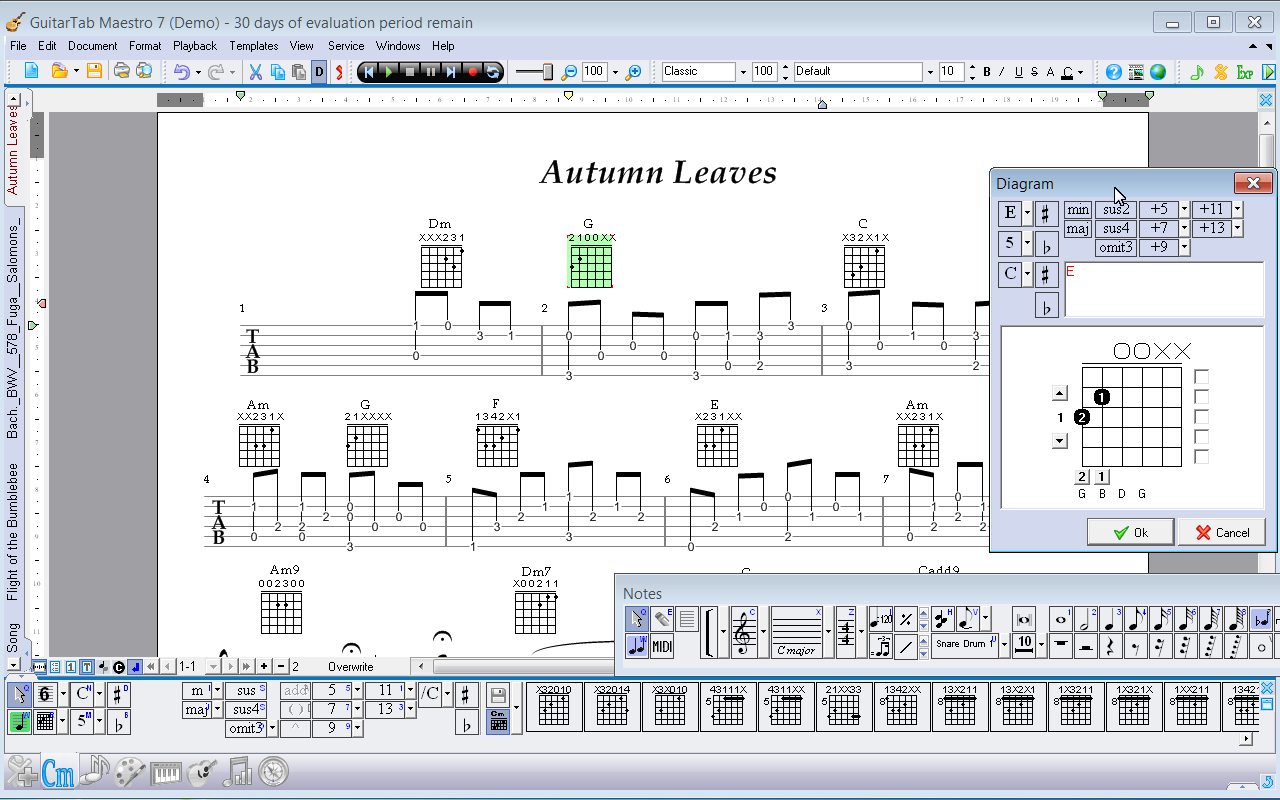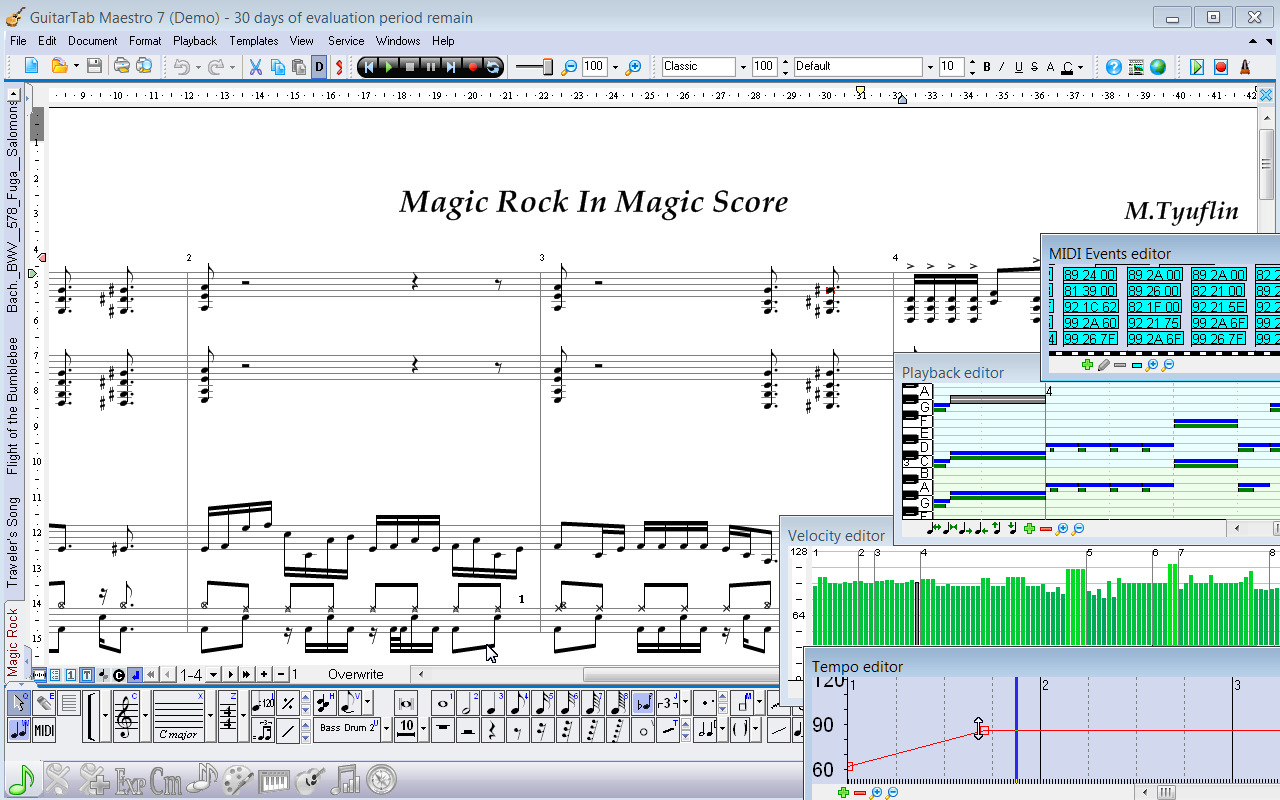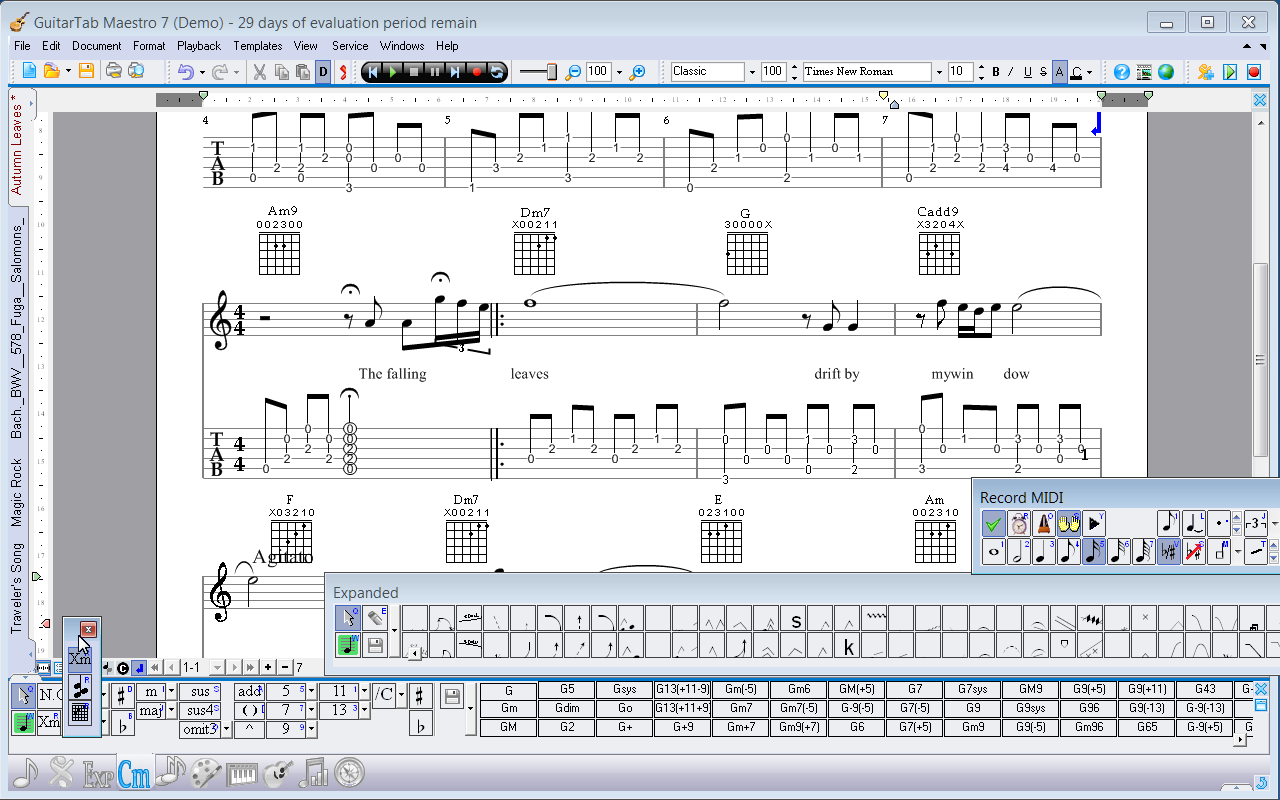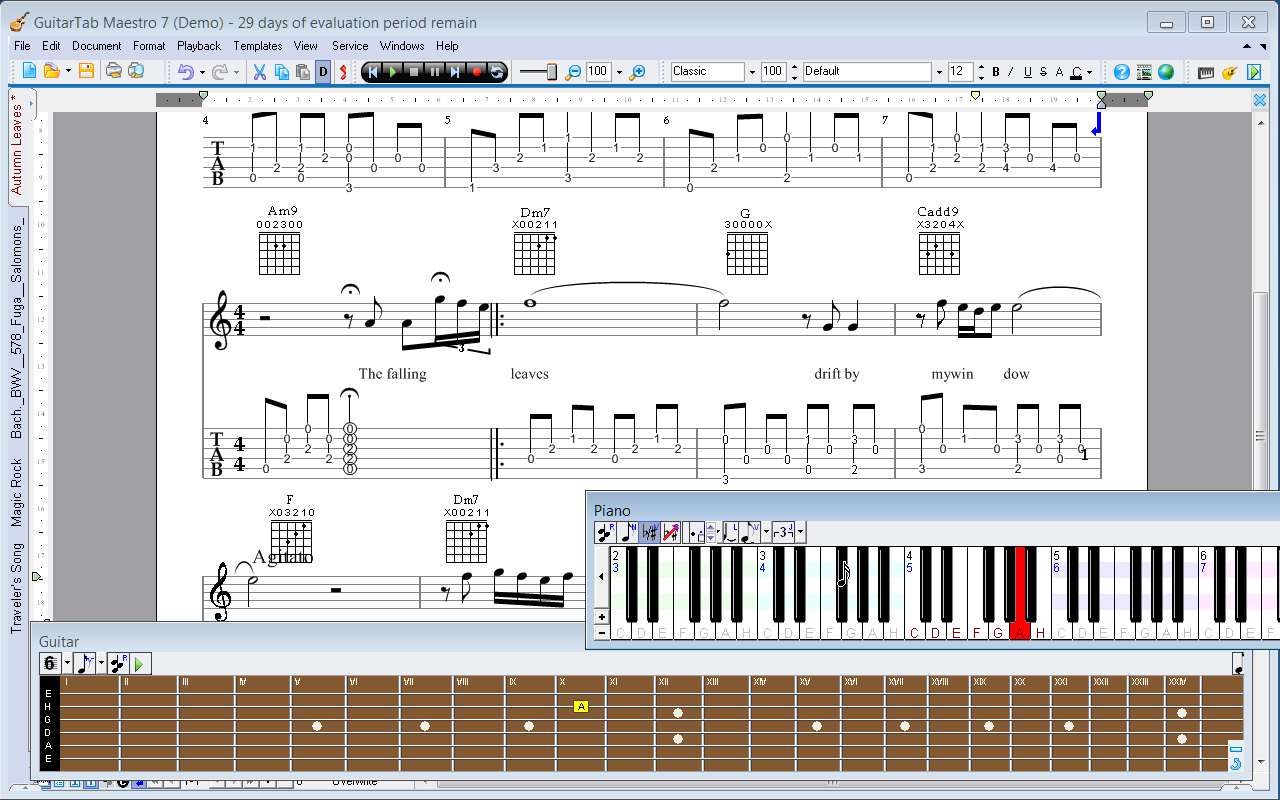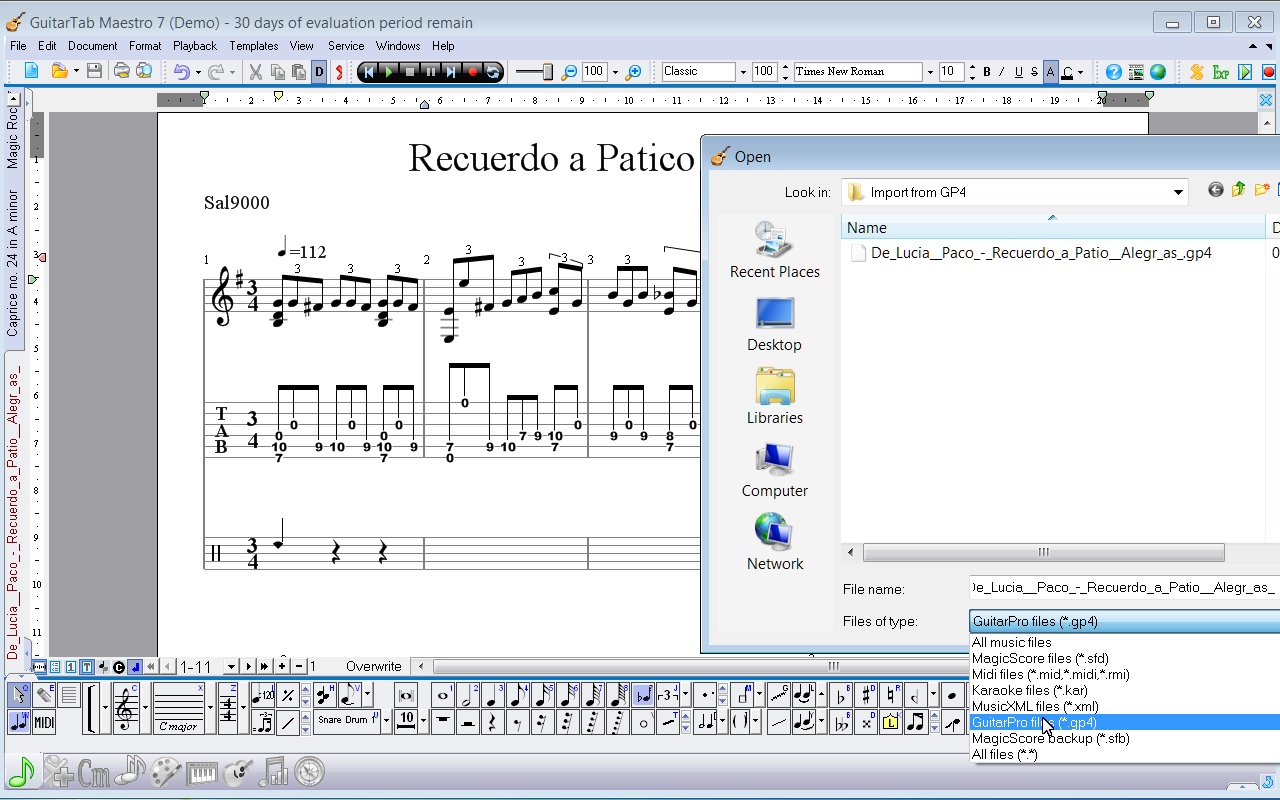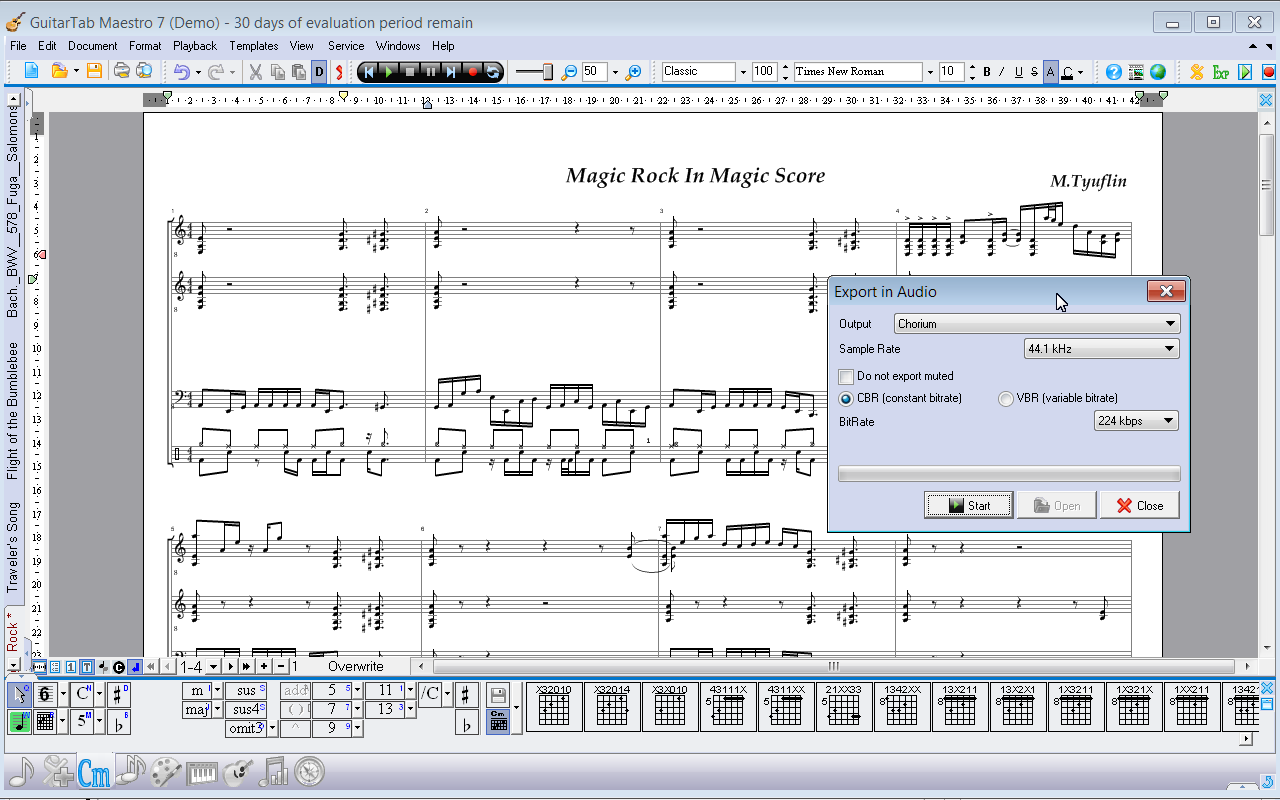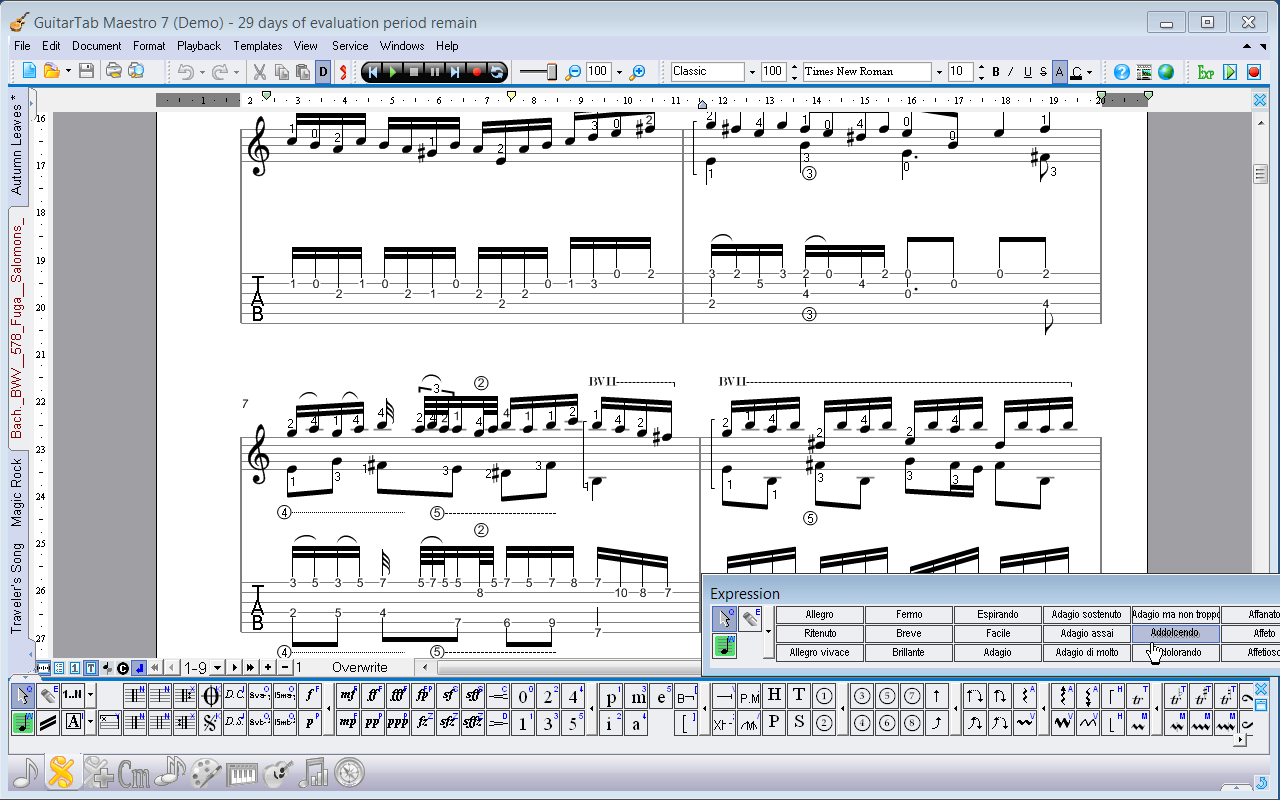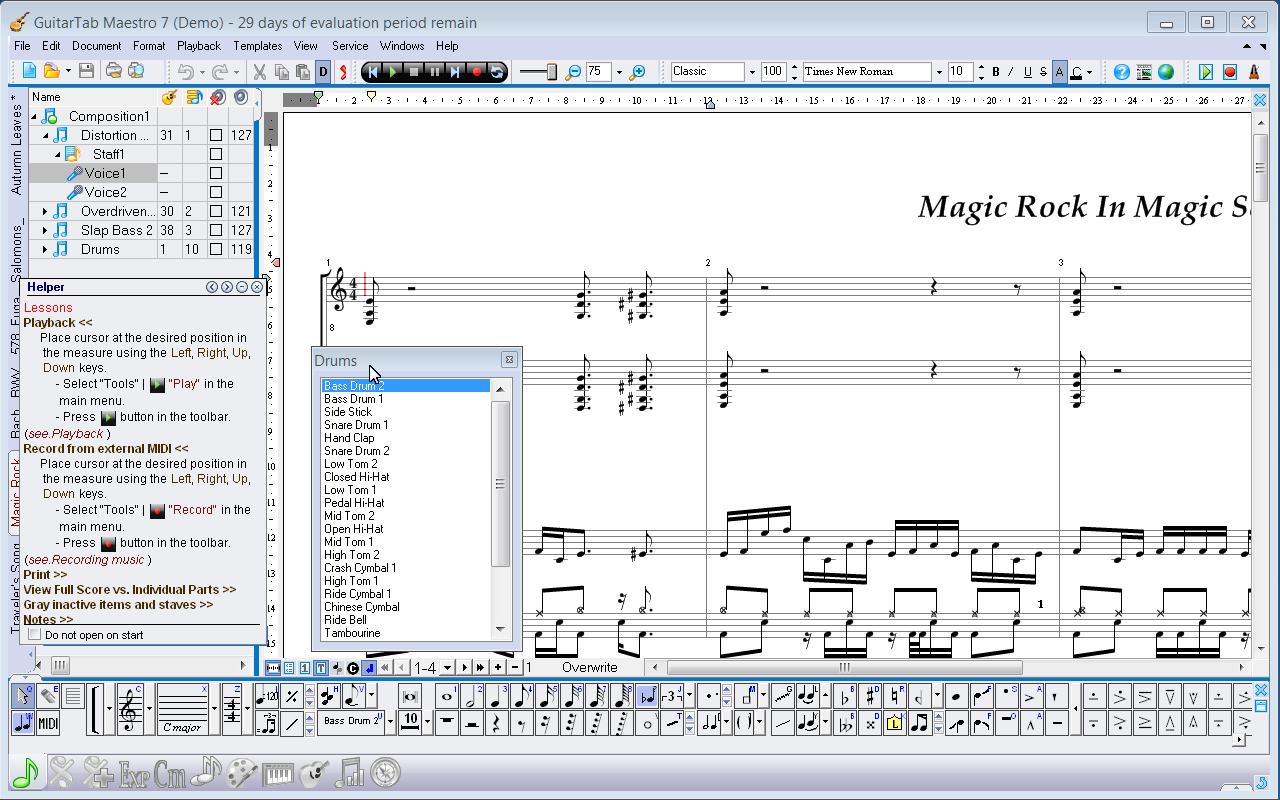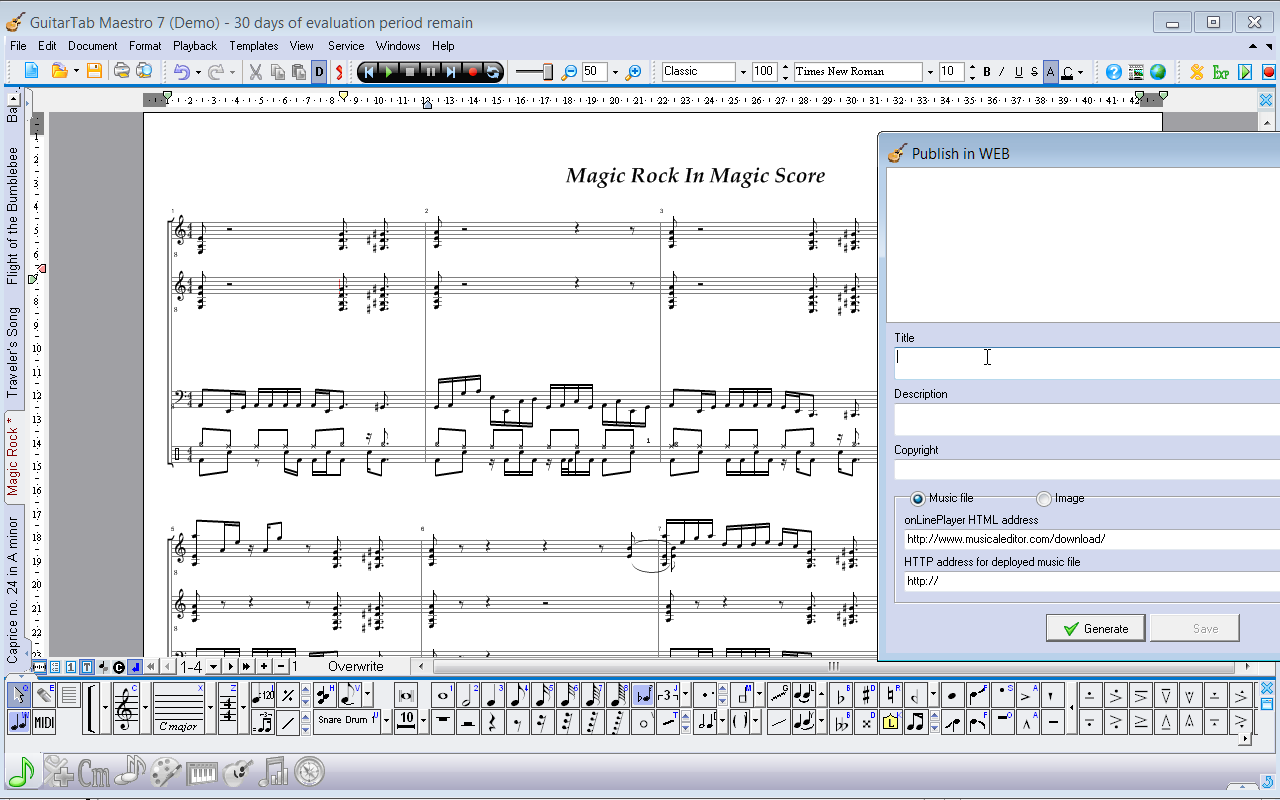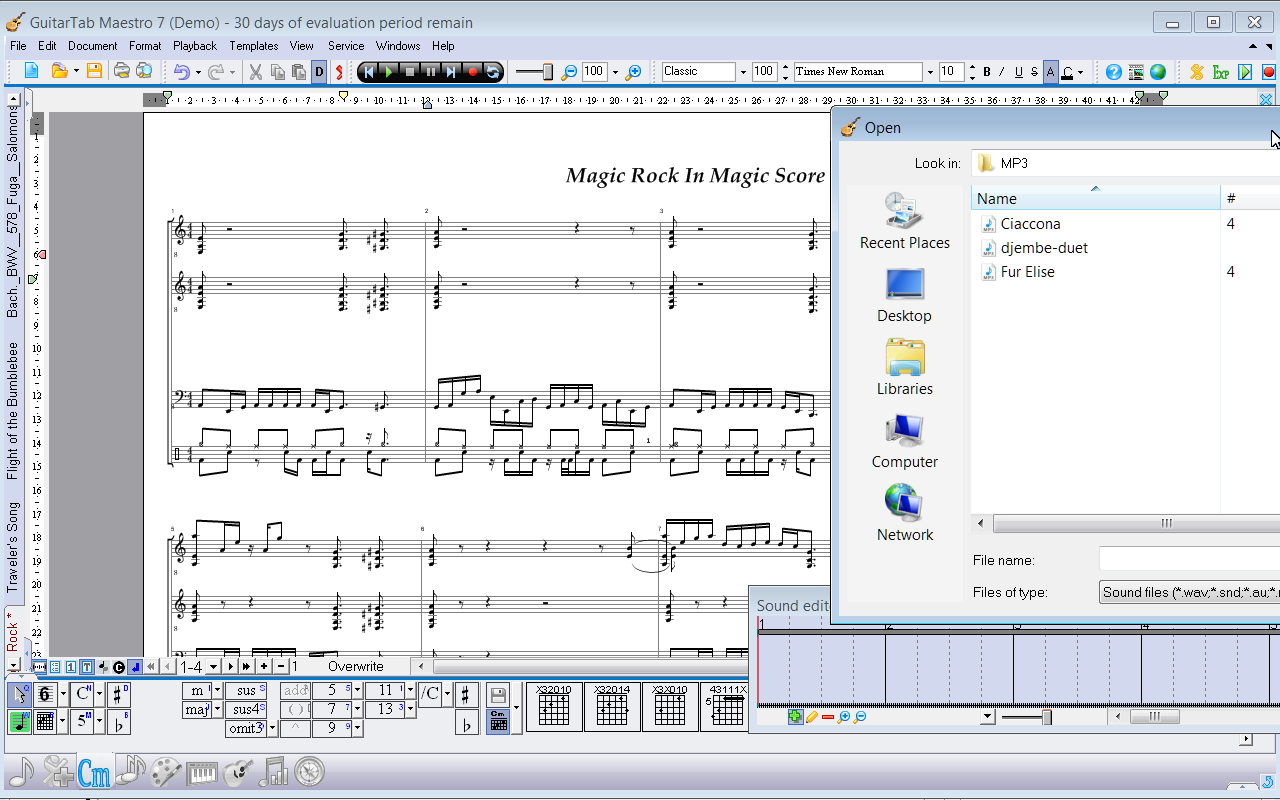 3
Guitar Symbols, Record from MIDI, Lyrics
4
Virtual Guitar Fingerboard, Virtual Piano
5
Import notes and tabs from gp4, MusicXML, MIDI and KAR formats
6
Export to MP3 and WAV files
8
Instrument list, Helper, Drums Map
10
Embed Audio Track (MP3, WAV)
1. Three glissando types are implemented in the program. The context menu allows for choosing one of the following types: keyboard, chromatic, and fretless glissando. Its duration, start, and end time can be tuned up in Piano Roll Editor.
2. Bends that can be entered by using the bend hat and arrows are also implemented as sound effects. Like glissando, each bend type can be customized in the Piano Roll Editor. For a musician, this does not only allows for the correct notation of modern guitar playing techniques in sheet music and talatures, but also for getting the right sound in the playback.
3. Hammer On / Pull Off are implemented as a sound effects.
4. Two types of vibrato, narrow and wide, are implemented as sound effects.
5. Stopped and Dead Note are implemented as sound effects.
Functions for facilitating work
6. Active focus function is added. The most important functions for note editing and design are immediately available during the input, without the necessity of activating any instruments. This will significantly speed up your work. The function is activated in the Settings (Service -> Settings -> Entering).
7. The input of rests is improved. At the start, the default setting implies the input of notes and tablatures. In the Quick Input mode, a rest is entered by the Shift+1..8 hotkey; in the Multiple Input mode, a rest is entered by Shift+left mouse click. This speeds up and facilitates the input of both notes and rests.
8. In each input mode, the playback is activated by the Space key or by the click on the Play button in the instrument panel.
Learning the program has been made easier
9. Quick Start Guide is created. It contains all the advices necessary for the initial and intermediate level of mastering the program.
Interface improvements have enhanced the program usability
10. We improved the main menu and the main instrument panel: in particular, a new menu item and a new tab "Sound" have been added. Buttons for quick access to the audio editors were added; they are located in the status line below the music window.
To assess the advantages of the new version of MagicScore Guitar 8, download and test the free trial version.