Music notation software – MagicScore Maestro
News → Music notation software – MagicScore Maestro
NEW MagicScore Maestro 7 Music Notation Software with NEW MagicScore Music Engine V !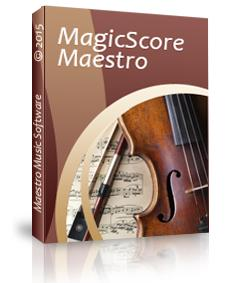 MagicScore Maestro – music notation software, offering the most advanced capabilities for working with music. It lets you precisely tune up the notes' sounds and their timing features, process the effects and the dynamics. In this program, you may use both general and extended sets of musical symbols and as well create your own symbols, terms and chords for complex compositions with a peculiar or a non-standard grammatical solution.
Special tools such as: virtual piano, virtual fingerboard for six and seven-string guitars, notes performance editor, real-time notes play-back editor and the navigator let you easily and efficiently record and work with both single pieces and large musical compositions.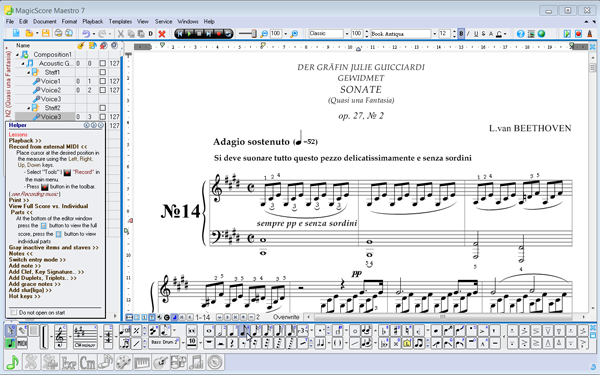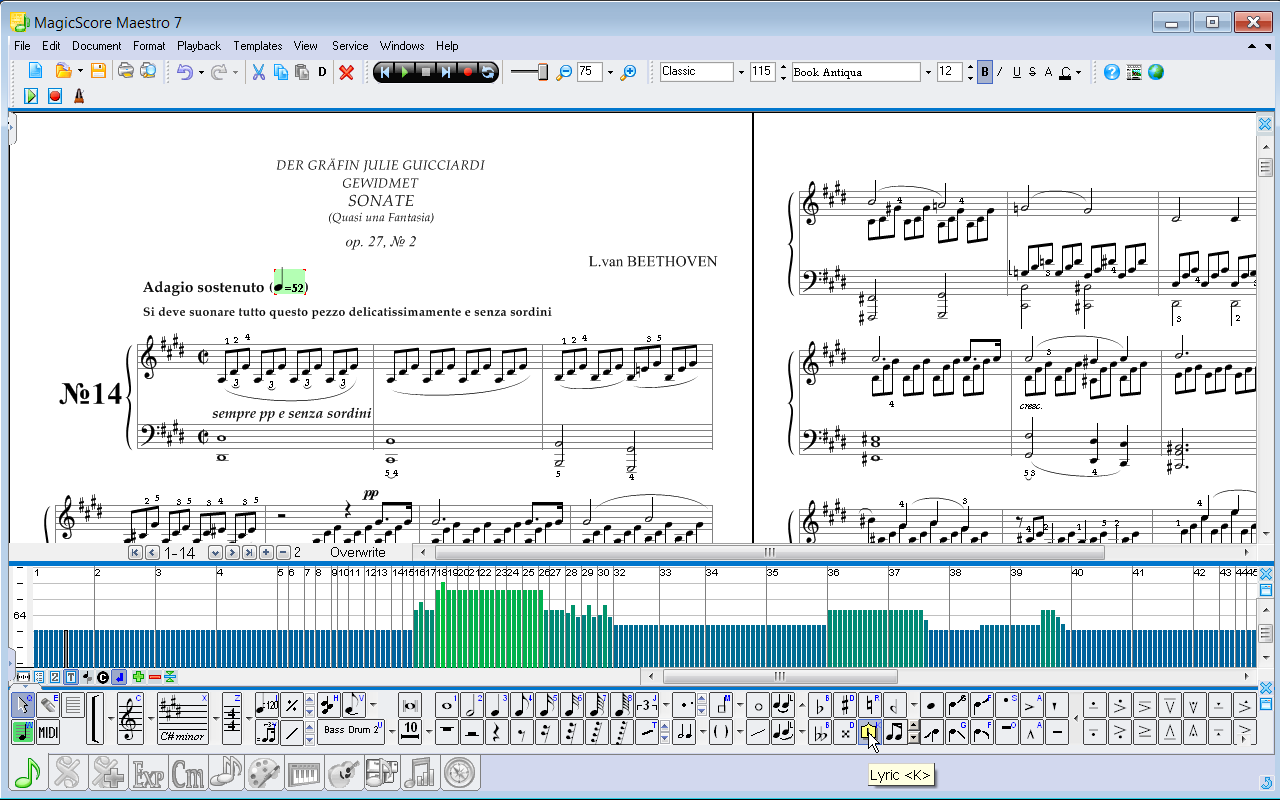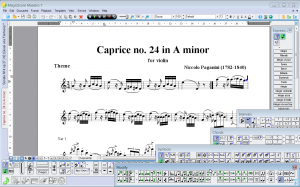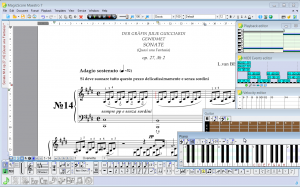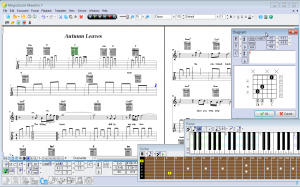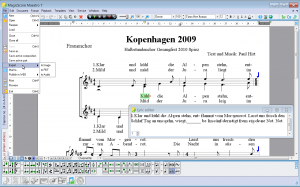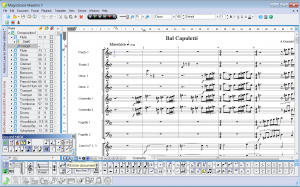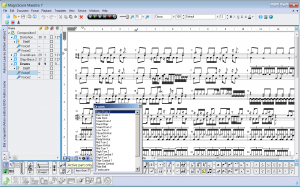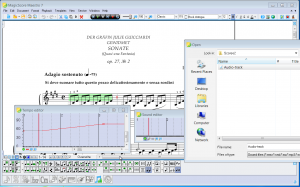 MagicScore Maestro provides all tools for music making.
The basic features of the Maestro music notation software are as follows:
Automatic spell-checking of entered information;
Extensive editing capabilities (copy, paste, delete, transpose both single notes and selected blocks);
Note entry using the virtual piano;
Score entry using the Chord Builder;
Capability to bind comments, links, and other appearance elements to all score elements;
Adjustment of volume, balance, and effects for each track (of an instrument's score);
Reading from MIDI files and writing to MIDI files;
Play-back of the entered notes both by a single instrument and by the entire orchestra;
Printing scores, including previewing the scores;
Drag & Drop support;
Capability to cancel the running operation;
Score recording from a MIDI device;
MusicXML import/export.
Extended functional capabilities of the Maestro music notation software:
Export of images to graphic files (BMP, JPEG, GIF);
Control of texts orientation on the page (the text may be displayed at any angle);
Calculation of notes volume – based on the dynamic symbols placed on the staff;
Calculation of the effects play-back (Arpeggio, Gruppetto, Vorschlag, Trillare) – based on the staff's symbols;
Real-time notes play-back editor for changing the position and the duration of notes right during the play-back;
Saving of chord patterns for further use in the program or in an external file;
Extendable list of musical terms;
Chord entry via the virtual guitar finger-board;
Selection of additional styles for displaying notes.
What's new in MagicScore Maestro 7 software for music creation?!
New MagicScore Music Engine V.
Sound fonts sf2 usage is implemented .
New customizable notes layout.
High quality fast Score to Audio converter (wav and mp3 32-320) added.
Now you can add a drum note from Drums map list.
Transposing on key signature.
Jazz Swing as a special playback feature added.
Now You can set the horizontal and vertical position of symbols relative to the notes.
1/128 duration was added.
Auto-calculation of measures' duration to its notes, when the Time Signature of a composition is not set, was added.
Voice placement in 2 staves was added.
Formation of notes was changed. Now MagicScore Maestro 7 provides a new level of music score quality.
The Liga addition was changed by splitting to Slur or Tie.
Now you can change left and right margins for every page automatically. This option is very useful for music book and brochure creation.
Time Signature placement in the middle and the end of a measure was added.
Empty staves auto-hide option for the MIDI file import function was added.
A tremolo width and rotation changing option was added.
Notes beam movement was added.
Systems interval was added.
Using external fonts was added. Now you can use MagicScore Maestro 6 with any music font you want, for example, from your old music notation software or from third-party companies.
Triplet styles were added.
Beam number of notes management was added.
Tools panels' rotation to the vertical position was added.
Split point on recording for two hands was added.
Using the Key Signature of the composition in Grace notes was added.
Offset properties for Key Signature, Clef, etc. was added.
Attachment of graphical elements (lines, rectangles, pictures, etc.) to the staff position was added.
With MagicScore Maestro music notation software you can create magnificent compositions; that will give you the opportunity to have your work done in the best possible manner. Having tried the free trial version of our program, you will be able to see how well MagicScore suits your needs, and of what use it will be to you.
System requirements Windows 8, 7, Vista, XP
For Educational Discount
please contact with us!!!